Global brands partner with EPIC Translations for translating their technical documents, marketing brochures, and product manuals to French, Italian, German, Spanish, Arabic, Portuguese, Russian, Indonesian, Malaysian, Finnish, Swedish, Turkish, Japanese, Korean, and Thai.
We focus on industries such as Manufacturing, Engineering / Automotive, Legal Services, Defense, Healthcare, Gaming, Scientific Research, and Education.
From terminology creation to accurate translations to content creation to desktop publishing to video captioning. Nobody else in the market can provide as much as we can.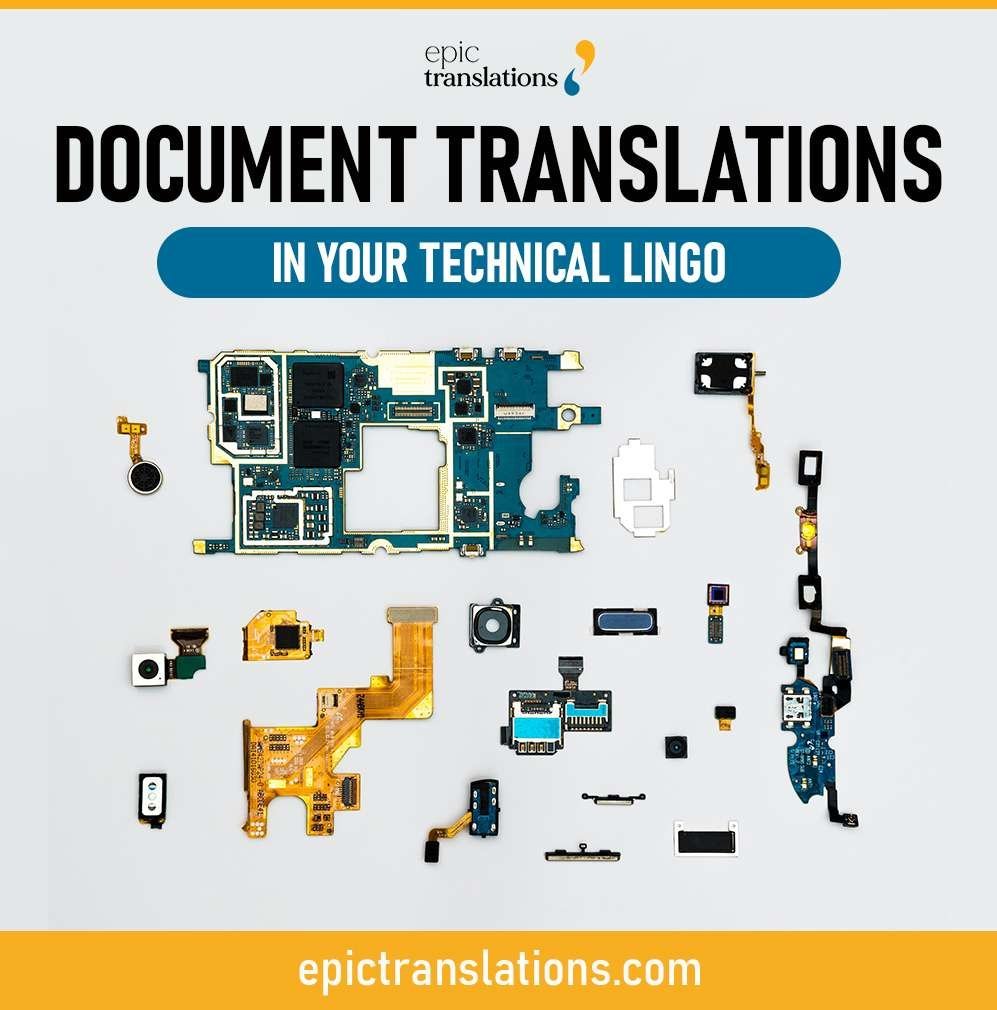 Technical Document Translation Service
Trijicon is one of our customers, and they know we have their back. 
They have increased sales of their military and defense products globally by putting effective translation solutions in place for their worldwide marketing strategies, staff, clients, and business partners.
Ability to translate technical documents, product manuals, user guides, company meetings, HR documents, and company newsletters into different languages is seen as a competitive advantage by Trijicon.
EPIC Translations has been in the translation services industry for nearly 20 years. And we deliver 100% human translations that use the everyday lingo for your company and industry. 
We also have the technology and know-how to provide AI based machine translation post edit (MTPE) service for your informal content that is up to 60% less than human translations. These MTPE translations can be immediately imported into your content management systems, allowing you to disseminate translations to your international and external stakeholders so your business flow is not disrupted.
---
Why Partner with EPIC Translations?
"I received a referral to use EPIC Translations. They respond immediately to our company requests. We often push the turnaround time for translation within 24 hours and the EPIC team is very accommodating. It has been a great partnership since our introduction."
Our clients love the fact that we are able to respond to them very quickly. We believe our success lies in your success. It's that simple for us. To that end, this is what you can expect from EPIC Translations:
Turnaround time as promised 

Quick response to your requests 

Ability to reach our project manager(s) at your convenience 

Stringent quality control implementation 

Adaptive to your requirements 

Reduce your document translation costs 

Industry specialization by linguists assigned to your documents 

Ability for the translated documents to connect with the target audience 

Compliance with your style guides 

Translation memory creation and maintenance specifically for your company

---
Who Hires EPIC Translations?
Government agencies. Non-profits. Educational institutes. Fortune 500 corporations in various sectors such as automotive, manufacturing, legal, healthcare, and defense are just a few examples. With unique subject matter experience in more than 150 languages, our team of over 20,000 qualified human translators come from all over the world.
EPIC Translations is your go-to provider for your technical document translation needs for your products. We got your back.
Start Your Journey with EPIC Translations
We deliver high-impact translations that simplify your communications with your global clients, staff, suppliers, and partners.
Simply put, EPIC Translations exists to support your document translation needs whether you need to translate product manuals, company newsletters, website copy, or legal documents.
Need a quote for your document translation project? Fill out the form below, and we'll be in touch shortly. Or, give us a call at (888) 214-2053.