CART for the Deaf / Hard-of-Hearing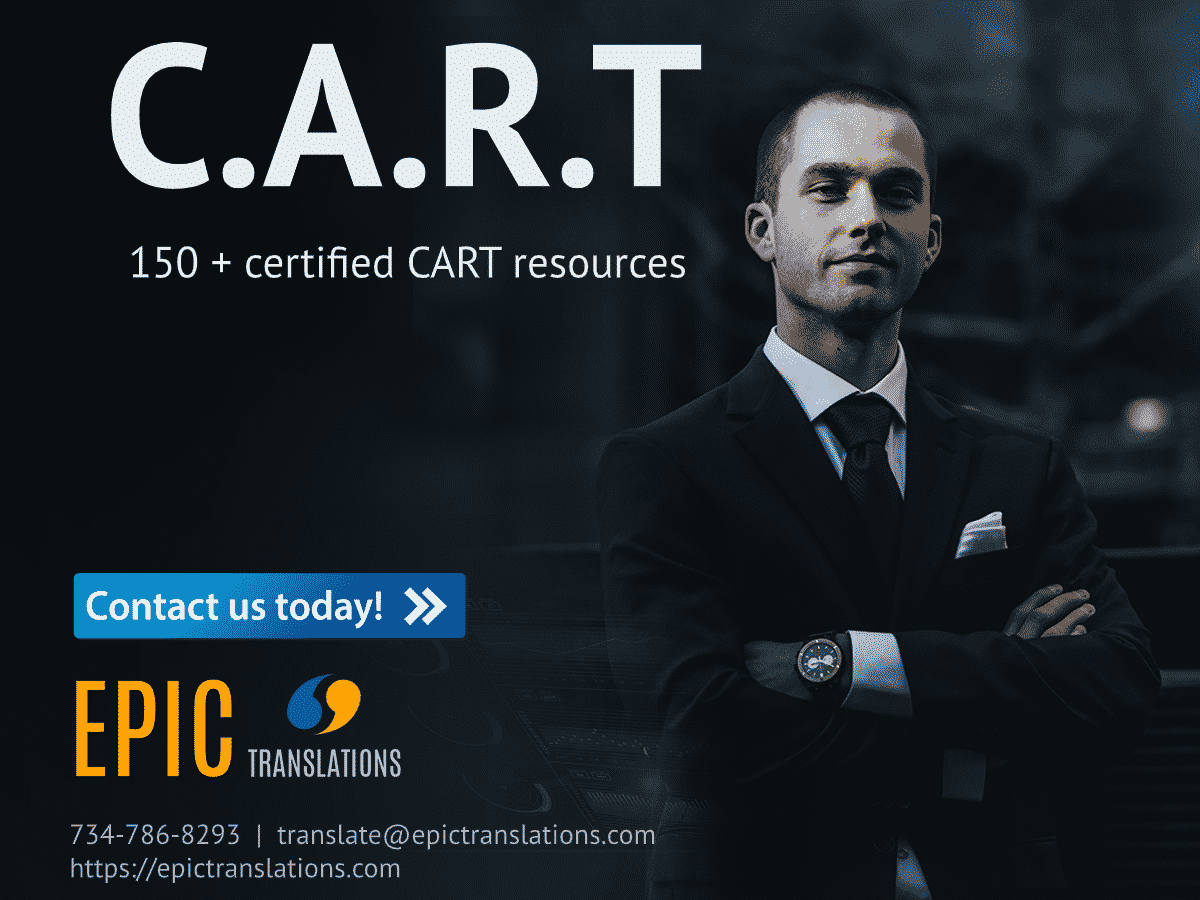 EPIC Translations is excited to announce that we are now offering CART services. Computer-Aided Real-Time Transcription (CART), will be a valuable addition to EPIC Translations' services portfolio for the Education industry where we can better serve the Deaf and hard-of-hearing communities in the United States.
CART is a communication service that includes the real-time translation and transcription of spoken word into text using a combination of devices—a computer and a steno-type machine—and special software. Essentially, it makes spoken English accessible for those who are Deaf or hard-of-hearing. It can also be useful for some clients who may have learning or cognitive impairments. CART requires certifications and exceptional skills when it comes to using stenographic machine, computer, special software, audio coupling devices, along with peripheral audio equipment to clean up audio feeds as needed.
When part of your audience is hard-of-hearing, or Deaf, services like CART are an important way to help those audience members feel fully included in your presentation or conversation. It is frustrating and alienating to miss out on information that's readily available to others; by providing real-time transcription, your organization demonstrates the value you place on your listeners and their ability to engage fully.
This service is geared towards universities across the USA that have deaf and hard-of-hearing stakeholders. The university would provide a clean audio feed to EPIC Translations and the CART service would then be transmitted back to the location of the deaf and hard-of-hearing so they could participate like all other participants.
Innovations in real-time transcription have made it possible to improve your organization's ability to communicate—and that's a net benefit for everyone. Innovation for disability is innovation for your organization, and for our society.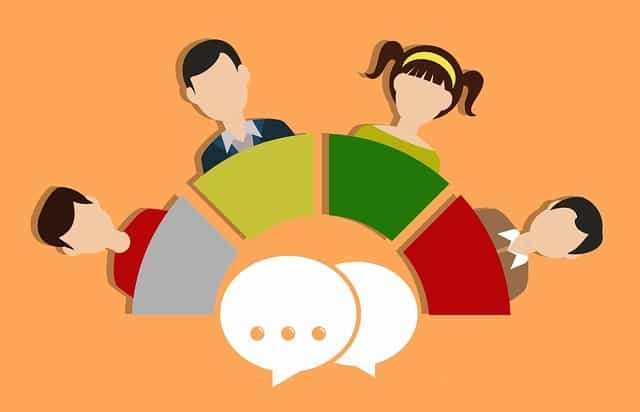 At EPIC Translations, communication is quite literally our business. That's why you can be confident that you will be getting qualified, certified CART services that are optimized for sharing information clearly, accurately, and at speeds that facilitate the flow of ideas.  We have nearly 150 CART resources available to assist universities across the USA. Nearly 100% of these resources have some type of certification, including but not limited to CCP, PMR, RPR, CRR, CCR, FAPR, CRC, RDR or other types of certifications.
Whether we are providing translation services or real-time transcription, the EPIC team understands that communication is a commodity. Ultimately, whether your goal is to have information translated from one language to another, or one format to another, we are providing you with a service that allows your organization greater reach and more impact.
And just like our translation services, EPIC's CART services are a synergistic marriage of technology and human expertise that you can depend on to get the job done quickly and elegantly.
Contact us today to find out more about how Computer Aided Real-Time Transcription can transform your organization's communication capabilities. We'll be happy to answer any questions you have about the process.