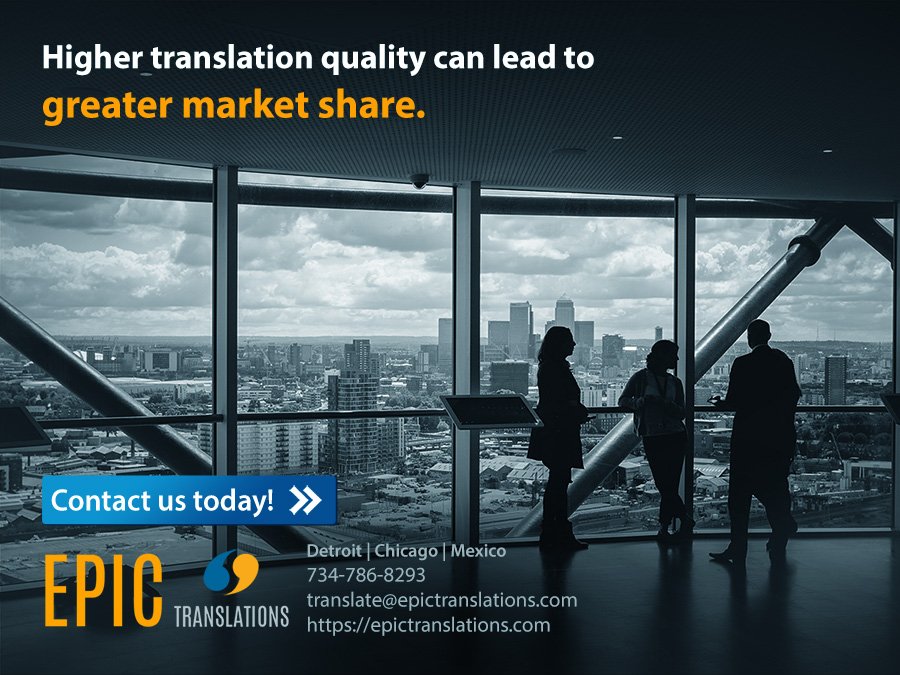 DOCUMENT TRANSLATION SERVICES FOR GLOBAL BRANDS
Since 2005, international brands have relied on our partnership for document translation services.  
EPIC Translations LLC guarantees high-impact and contextually accurate document translation services in 180+ languages to global brands across manufacturing, legal, software, automotive, construction, and marketing industries. Our document translation services include: 
Product manuals

Technical specs

Legal agreements

Medical documents

Marketing brochures

User guides

Website copy

…and more! 
Translation quality standards adopted by EPIC Translations are based on ISO 17100:2015. Our elite translation team—including 20,000+ vetted, qualified, and experienced linguists—delivers content that aligns with your company's preferences for terminology, style, and tone.
ACCURATE, HIGH PRECISION TRANSLATIONS
At EPIC Translations, we guarantee quality, timely, and production-ready translations. But, our translations aren't just accurate—our global clients have learned to expect perfection.
Because of our commitment to precision, brands like Emerson, BrandSafway, and RotoMetrics trust EPIC Translations to help them sustain and increase their global market share. Whether you require translation for user manuals, engineering specs, product sheets, newsletters, website copy, or marketing brochures, EPIC Translations has the language expertise and cultural fluency to guarantee the highest quality services.
And, because we believe it's our duty to guarantee our expert services at a reasonable price, we have honed an expedient, efficient approach to translating your material. We commit to reliable partnership with our clients—freeing up your time to focus on high-value work. 
LET'S GET TECHNICAL: PITFALLS OF TRANSLATION APPS
In today's fast-paced world, we understand that time is your most precious commodity—and that utilizing machine/software translations can be tempting. 
But, translating audience-facing documents with machine/software translation tools can (and, most likely will) hurt your brand. Machine/software translation apps often churn out choppy translations, many of which lose an intended meaning with sloppy, literal translations.  
We understand that an ability to translate documents quickly can make or break your competitive edge. That's why we're committed to accuracy without ever compromising speed, giving you a business advantage: Our machine translation post edit workflow can be a cost- and time-effective solution for your informal or internal documents. Our human translators comb through software/machine-produced translations to ensure the highest quality.
With your documents' meaning precisely preserved, we ensure your message maintains a high level of professionalism so you can put your best foot forward in global markets.

EPIC TRANSLATIONS – YOUR TRUSTED PARTNER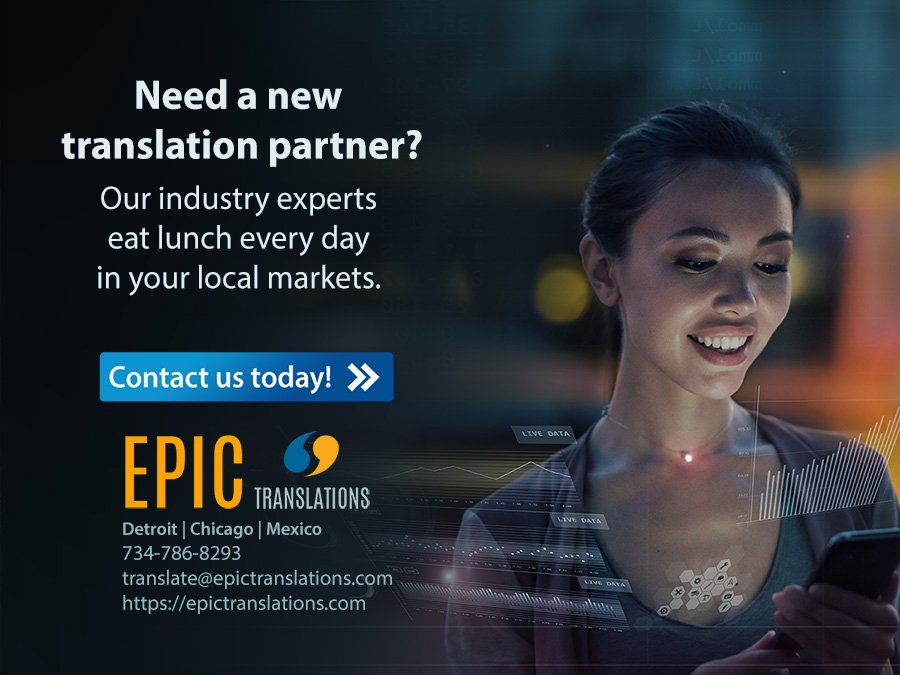 As companies expand their global reach, it's no surprise that many encounter non-English speaking employees, suppliers, partners, stakeholders, and customers. In this kind of environment, even simple documents can complicate operations and create organizational challenges. Sound familiar? 
Here's the thing: While expanding your global market share might be complex, your translation services partnership shouldn't be. 
As demand for content in English, Spanish, French, German, Italian, Japanese, Russian, Korean, Chinese, Arabic (and many more languages!) increases, having a reliable service to translate even the simplest documents into another language is a major asset—and can propel you ahead of competitors. From highly technical documents to localized marketing brochures to legal contracts, allow us to be your trusted translation partner!
QUALITY TRANSLATIONS, REASONABLY PRICED 
At EPIC Translations, we believe it's our duty to guarantee our expert services at a reasonable price. 
To keep costs low, our team works hard to continually tweak and improve our quality control workflows and boost our efficiency. We've earned our reputation for quality work at a reasonable price.
Regardless of translation service you require, you can expect our services to be timely, accurate, and affordable—every time.
Interested in a quote? Get in touch! Fill out the form below, and we'll be in touch shortly. Or, give us a call at +1 (734) 786-8293.