As a leading provider of turnkey solutions for document translation services we recognize exactly how vital translation services can be for companies dedicated to hotel management and the travel industry.
To support all aspects of hospitality operations, companies frequently turn to EPIC Translations. Our global network of more than 20,000 experienced human translators helps these companies effectively communicate policies to their multilingual stakeholders and staff.
For companies specializing in hotel management, as well as the travel industry as a whole, translation services can eliminate industry-specific pain points by making hotel policies available in the languages spoken by their staff. When multilingual employees are able to fully understand their specific roles — not to mention their company's overall policies — they become much more engaged, and overall employee morale can improve. Translation services can also be a great benefit for custodial staff, giving them the tools they need to properly and thoroughly perform their jobs while elevating the cleanliness of their hotel.
Employee Engagement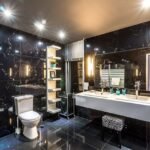 Translation services will also deliver better customer service, both for employees and customers. By translating company policies about employee roles, the expectations for multilingual employees become much clearer. When your staff has access to information in their primary language, they can better serve your customers' needs. Likewise, multilingual guests can better understand what their trip will be like, as well as how to make the best use of their accommodations.
For these reasons and more, Good Hospitality Services, Inc. (GHSI) has come to heavily rely on the translation services EPIC provides. GHSI provides management services to four ownership groups and more than 20 hotels throughout the Midwest and Florida. These various hotels feature relationships with all the major hotel brands such as Hilton, Marriott and Choice Hotels. EPIC Translations has provided GHSI with document translation services that allow them to properly and effectively communicate with their multilingual stakeholders and employees.
We have been able to support GHSI's need for document translations, resulting in better hotel operations such as sales and marketing, revenue management, accounting through centralized services, and human resources. With our dedication to the accurate translation of stakeholder documents, GHSI has been able to report net operating incomes at or above industry standards for each of its properties. And, most importantly, properties managed by Good Hospitality Services, Inc. consistently achieve outstanding guest services scores — most of which fall in the upper 15 percent, nationally.
Mostansar Virk, EPIC Translations' founder and CEO, is especially pleased with the way his team has handled the GHSI account. "We are extremely proud of our work with GHSI," says Virk. "In our ever-increasingly multilingual society, we have helped GHSI to better communicate with their global stakeholders. By ensuring their Spanish-speaking employees receive effective communications, GHSI is able to deliver exceptional services to their clients, as well as hotel brands like Hilton, Marriott and Choice Hotels."
EPIC Translations is committed to excellence in translation services for hotel management companies and the travel industry. If your business is part of this landscape, take a moment to reach out to EPIC Translations to see how we can improve your employee engagement and morale, your facility cleanliness, and your customer service.