452 million. That's the number of Arabic speakers in the world. Its importance is highlighted by the fact that the United Nations (UN) adopted Arabic as one of its official languages and have translated all official documents into Arabic.
Is your company interested in capturing part of the Middle East's market share? If so, you should consider translating your global documents (user guides, website copy, product manuals, legal agreements, etc) into Arabic. And if you're not sure where in the region to focus on, then the following countries have the greatest business potential based on 2021 data collected by International Trade Administration.
| | | |
| --- | --- | --- |
| Country | Population | USA Exports |
| Egypt | 101 million | $5 Billion |
| Türkiye | 84 million | $11.9 Billion |
| Iraq | 40 million | $899 Million |
| Saudi Arabia | 35 million | $23.9 Billion |
| UAE | 10 million | $20.85 Billion |
| Qatar | 2 million | $2.58 Billion |
These 6 countries consumed $41.5 billion worth of products and services from the USA in 2021.
According to the World Bank, 100% of consumers/businesses in these countries have access to electricity. Cell phone adoption and internet access are also ubiquitous . In short, business potential in these countries cannot be overlooked.
Industries Best Suited for the Middle East
Agriculture
Oil and Minerals
Chemicals and Plastics
Wood, Paper, and Printed Books
Textiles
Stone, Glass, and Metals
Machinery & Mechanical Appliances
Transportation Equipment
Optical, Measuring, Medical, and Other Instruments
Arms & Ammunition
Tips for English to Arabic Translation of Your Content
Arabic is one of the most dynamic and difficult languages to translate because there are many words that could mean the same thing with very slight variations. It's been developing for 2,500 plus years, according to the Arab Academy website. People of this region are quite proud of their language and as such, providing English to Arabic translation of your global content should be a top priority.
In order to best connect with your Arabic speaking stakeholders, the following list of guidelines could be of great help as you develop your Middle East content strategy: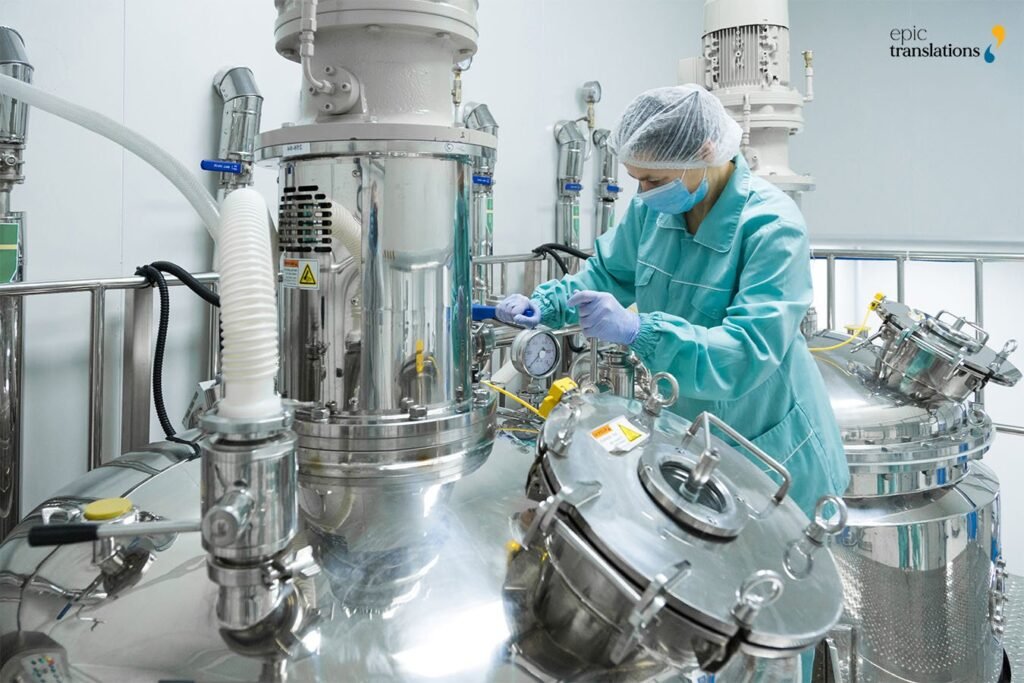 Plan Your Terminology
Every business and industry has its own jargon that should be used in your material. Making a terminology spreadsheet with a list of the key phrases for your business is one of the best things you can do for your brand. If you have a specific preference for the translations then add them in the spreadsheet. If not, then ask the translation services agency of your choice to suggest the most accurate translation. Some phrases/words won't be translated. It's sometimes preferable to transliterate an English word using the alphabets of the target language.
Plan For Your Target Audience
Consider the audience for your translation, including their reading level, location, and information-processing styles. You can plan the content in a tone and reading level in a meaningful style before you start writing. Take into consideration that Arab civilization is an ancient civilization nurtured for longevity. When EPIC Translations recently localized a FDA authorized diagnostic solution designed to equip healthcare providers to diagnose or rule out autism in children ages 1.5 to 6, our client clearly defined the reading level of their target audience. Our instruction was clear: Localize the app based on target audience's reading level. This type of planning will result in greater adoption of your content, digital assets, and your brand.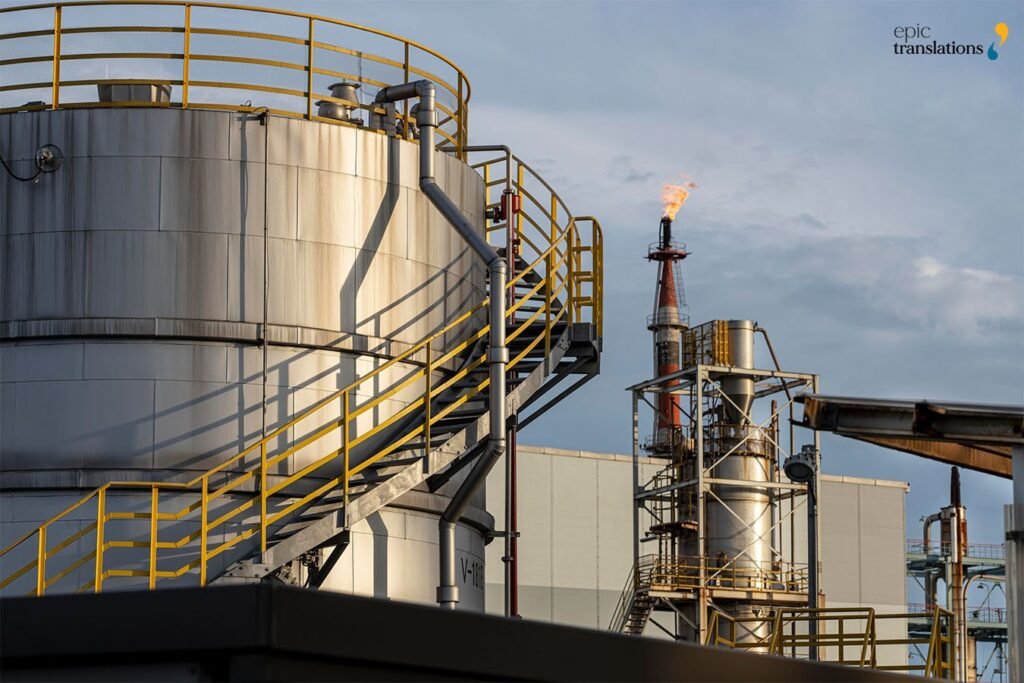 Prepare Error Free English Copy
It goes without saying that you'll confuse your audience if the English source text is written poorly. This can potentially cause a delay in the English to Arabic translation process. If the message is unclear to an English-speaking reader, it will be quite challenging to convey it in another language. Short phrases, clear subjects, avoiding tricky vocabulary and intricate syntax, and refraining from using slang or humor should all be considered seriously when writing your English copy. One of the best ways to prepare an error free English copy is to revise it multiple times.
Submit For Translation
Version control can be challenging if revisions arrive once the translation has begun, particularly if you're working with multiple target languages. Even though it could take longer for you to provide the final English copy to the translator, they will finish it more quickly if there is no need to go back and make changes. If you need to make modifications when the original English copy is finished, just keep note of them to share with your translation agency of choice. They can then view the revisions and make all the changes at once. This approach will save you time and money.
Higher Translation Quality Needed for Important Content
Use a qualified and experienced translation services company to translate content that could have an impact on your revenue or brand perception. Generally speaking, translation service companies, such as EPIC Translations, have a pool of trained, professional and experienced translators who are fully knowledgeable in how to address delicate content related issues, such as:
Terms without a direct translation
Particular grammatical considerations
Capturing meaning rather than choosing words one by one
When to seek clarification
Finding the optimal translation by conducting research
Cultural factors for translation
Particular industry considerations
Translation, Localization, Globalization, or Transcreation?
All audiences who speak the same language can understand a globalized variation of the same text. English speakers can grasp the text despite the differences in pronunciation between US and UK English, for instance. A globalized translation is acceptable if you market and sell technical goods or business-to-business services.
But if you sell consumer goods, unfortunately you only have a few seconds to grab your reader's attention. Therefore, you will need to pique their interest rather quickly. To make the reader feel at home, it is essential that the language, references, and currency are all localized for their region.
However, translation, localization, and globalization options might not work sometimes. Especially for marketing purposes. In these situations, you need to transcreate. Essentially, transcreation means rewriting existing copy in a way that it'll emotionally and psychologically stick with your local audience. This requires artistic and cultural skills, in addition to translation skills.
Layout and Formatting
You must arrange the translation once it's been completed. The text may increase by 20–30% when translated from English to Arabic. Your text might become difficult to read if there isn't enough white space. Plan your documents so they can easily accommodate this text expansion. Moreover, Arabic is a Right-to-Left language. This means that the document's layout/format/design might have to be completely revamped in order to accommodate the translated text.
Be Wary of Machine Translations (MT)
As you might be aware, machine translations have a very long history dating back to the 1940s. Indo-European languages have seen improvements when it comes to machine translation capabilities. Unfortunately, Arabic is not on that list since it is a Semitic language renowned for having a rich and intricate morphology that differs significantly from Indo-European languages. Arabic's morphology and syntax, together with other linguistic features, have made it increasingly difficult to translate automatically from and into Arabic. As a result, there are numerous issues that crop up when translating between Arabic and Western languages using MT. These issues include lack of available datasets and lexical resources. Thus making it challenging for machines to deliver reliable and accurate results.
WARNING: Use machine translated content at your own risk if you are planning to sell products and services in the Middle East.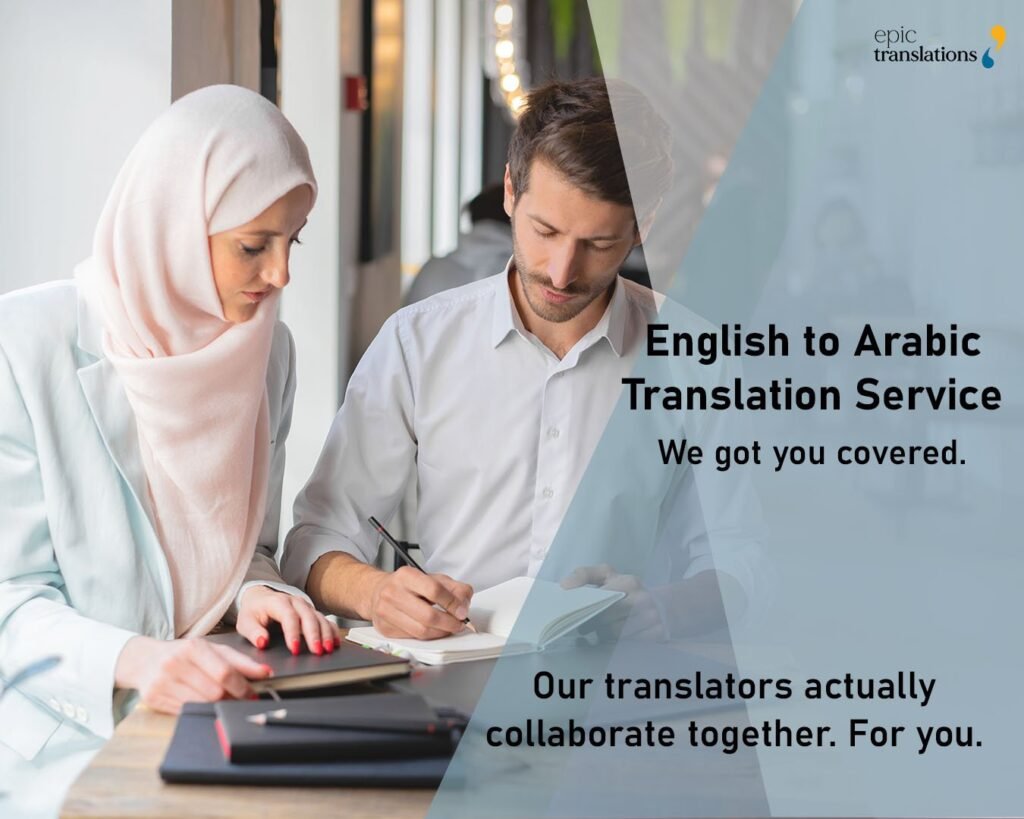 Start Your Journey with EPIC Translations
We deliver high-impact English to Arabic translation (as well as Arabic to English translation) that simplify your communications with your clients, staff, suppliers, and partners in the Middle East.
Simply put, EPIC Translations exists to support your content translation needs whether you need to translate product manuals, company newsletters, apps / website copy, or legal documents.
Need a quote for your next translation project? Fill out the form below, and we'll be in touch shortly. Or, give us a call at (888) 214-2053.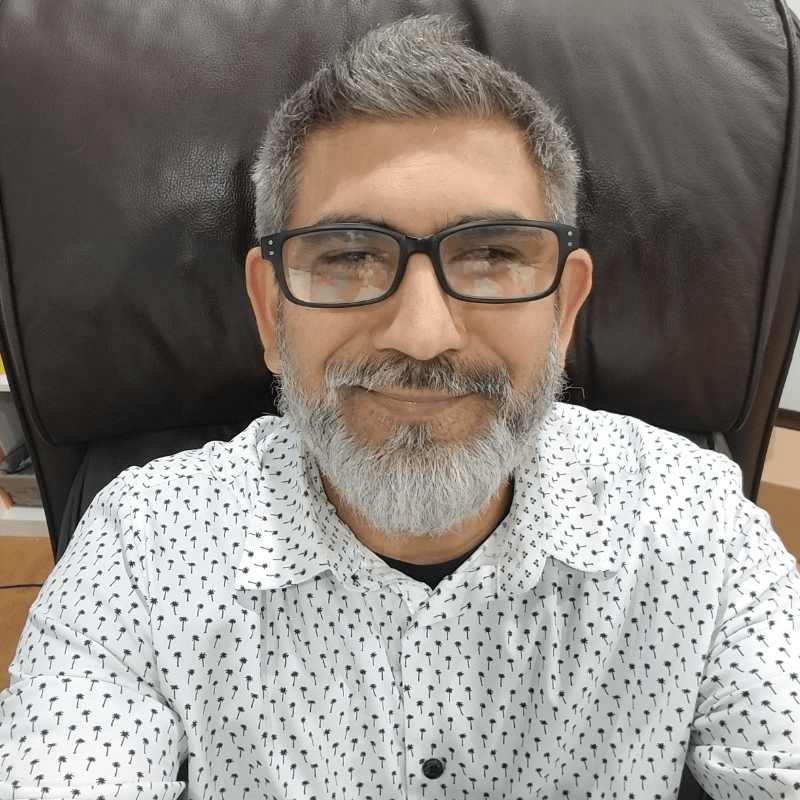 Co-founder & CEO of EPIC Translations. Tennis player. Student of history. Award winning entrepreneur. Designated member of East Michigan District Export Council where I actively participate in assisting small and mid-sized enterprises to export products / services to foreign countries to increase global market share and to make Michigan a better place to live.