MULTILINGUAL VIDEO SUBTITLES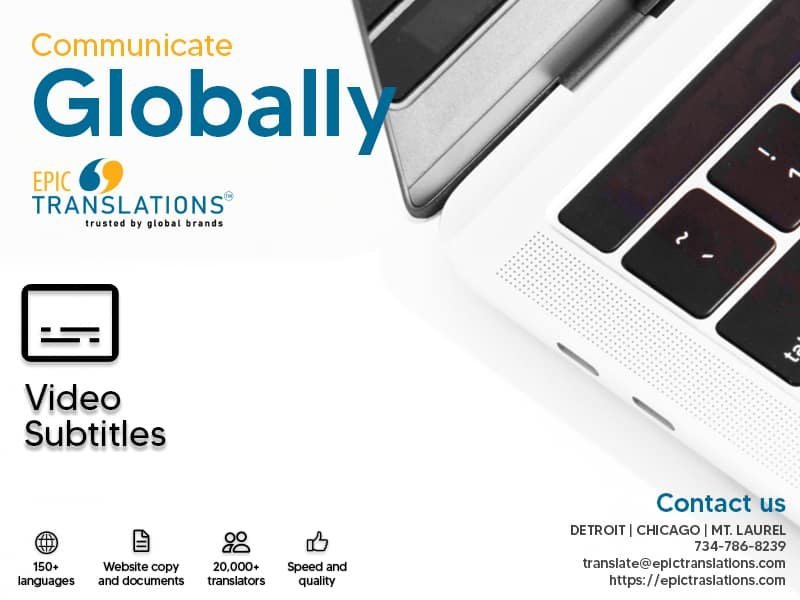 Multilingual video subtitles get your message in front of your global audience.
With a team of over 20,000 human translators fluent in over 150 languages, we are able to quickly process your multilingual video subtitles adhering to ISO 17100:2015 translation and localization workflow.
With 15 years of experience EPIC Translations has the knowhow to make sure all your audiences – internal and external and whatever their native languages – understand your message clearly. Translation is about more than exchanging words and rearranging them to account for grammar. Languages reflect culture and history too, which is why experienced human translators are so valuable.
We have a well-developed, tested translation workflow for helping multinational brands that balances speed, accuracy, and understanding, so you can be sure your message gets out quickly and without translation errors. Read our case study to see how we assisted RotoMetrics to communicate with their global workforce in the face of pandemic!
Ready to get started? Fill out the form below or call us at 888-214-2053 and we'll be in touch within half an hour.
---
---