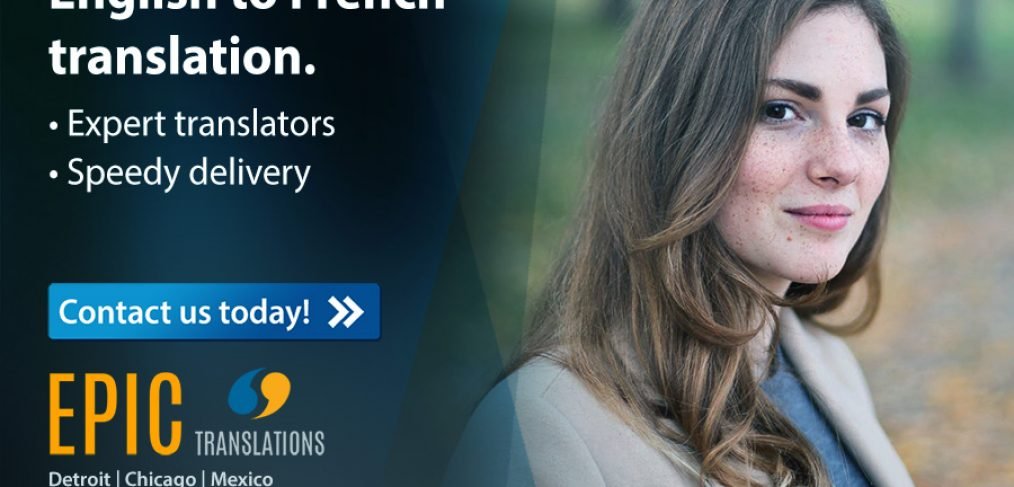 Read more
Translate English to French for Competitive Advantage
French is a beautiful language, but English doesn't always translate to French easily. As such, any English-speaking company or organization that wants to do business in France or any other French-speaking locale needs to know their translated documents are contextually accurate — especially if that business is in the legal, automotive, (Translate English to French)marketing or manufacturing field.
To ensure their documents are flawlessly translated, companies across the world are turning to EPIC Translations. With a roster of more than 20,000 highly professional human translators across the world, we are able to deliver highly accurate translation services in a variety of languages, and we pride ourselves on our ability to translate English to French.
When doing business in France, it is of the utmost importance that your legal documents are translating with unflinching accuracy. Should any sentence be translated improperly, the entire meaning could be lost, opening your company up to costly errors and litigation. If you want to translate English to French accurately, turn to EPIC Translations. Our high-caliber translators and multi-step editing process enables us to assure you that every document is translated quickly and flawlessly.
Without proper translation services, companies in the automotive industry find they have a hard time working in foreign markets. There's so much that needs to translated, including driver's manuals, parts descriptions, installation instructions and more. When you partner with EPIC Translations, we'll translate English to French with contextual accuracy. You'll gain peace of mind knowing your French clients will not just be able to read your documents, but fully understand them as if they were written by a native French speaker.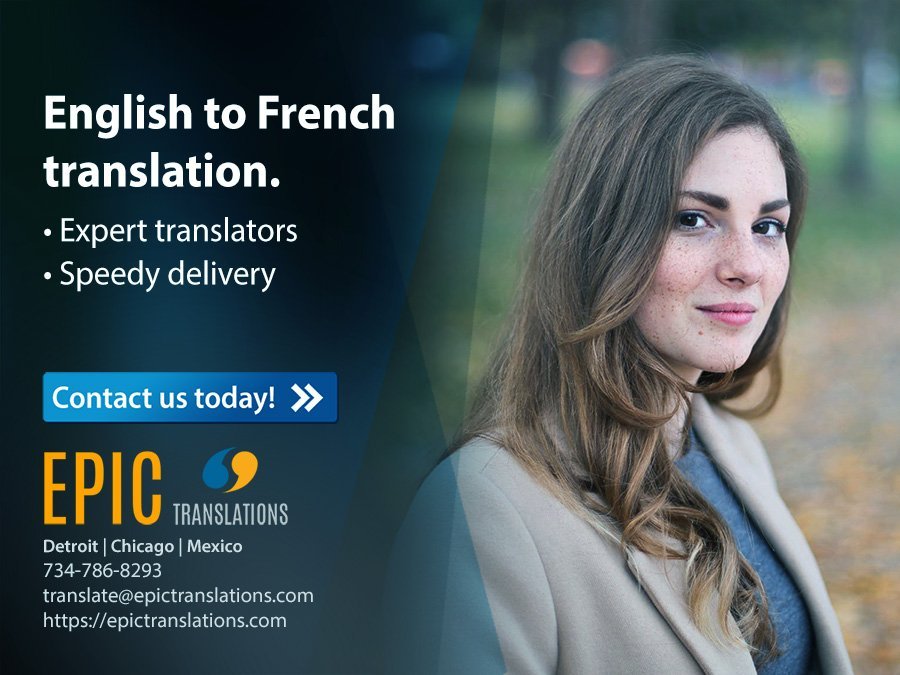 Marketing your product or service abroad can be a tricky business. English words, phrases and idioms often don't have an exact translation, and any mistake could lead to a document that doesn't make sense or, in some cases, offend your foreign audience. That's why EPIC Translations' team doesn't just specialize in rote translation — we understand how to perform specific transcreation. We know how to take the heart of your message and make that message shine in any language. So if you want to translate English to French in a way that truly resonates, look no further than EPIC.
In order to sell your manufactured goods in a French-speaking area, you need to make sure your product descriptions, packaging, instructions and manuals are translated with effortless fluency. At EPIC Translations, we translate English to French with a level of accuracy that is second to none, and your French-speaking target audience will know you've gone the extra mile to cater to their needs when they read documents in their native tongue.
EPIC Translations has earned the trust of some of the largest brands in the world by providing them with turnkey solutions for document translation services. We translate English to French for a variety of business applications, including document translation, website localization, desktop publishing and software localization. When you're ready to give your French-speaking clients the absolute best, reach out to EPIC Translations.