Throughout 2017 and early 2018, EPIC Translations was presented with an opportunity to work with a multinational conglomerate to provide document translation service into a variety of languages.
These languages included:
Polish
Spanish
German
Italian
Dutch
Arabic
Japanese
Hindi
Romanian
Chinese
Urdu
Malayalam
Sinhalese
Tamil
French
DOCUMENT TRANSLATION SERVICE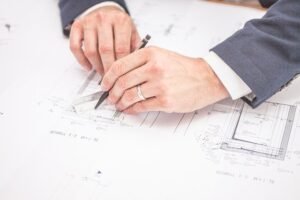 During this time, we translated a range of large global documents. Such documents included machinery manuals and instructional pamphlets. Additionally, we worked on shorter documents such as the Life Saving Rules screensaver that would later be displayed around the world for their more than 30,000 employees to see on their PCs and laptops. These varying languages and documents were completed seamlessly, efficiently, and on time.
In order to accomplish a project of this size and volume, we worked with industry specific linguists and our proprietary translation workflow ensured stringent translation quality control for all of the documents. Our client used our translated manuals and employee guidelines to direct employees in their tasks and help them perform their work safely.
At EPIC Translations, we feel that the best method of providing document translation service based on world class quality is doing it right the first time. We use a proprietary time-tested workflow/process to make sure that information is being conveyed correctly in the target language so that it makes sense to the reader.
EPIC Translations has one of the widest pools of translators, ranging from widely spoken languages to more regional specific dialects. Through these linguistic resources, we are able to create documents that fit into existing company structures. While doing this, we are able to maintain the tone and intention of the source text.
When we first received the translation request from our large multinational client, we discussed the needs, deadlines, and special instructions for the project. Our team then developed a project timeline and received approval from the client shortly after. This process allows us to fully understand exactly what the client expects from us.
World-Class Linguists
The next step in the process was crucial. First, we began sourcing two to three linguistic resources to find the best fit for our client. Our translators are required to show expertise in the field before they take on the project. To ensure corporate copyrights and other intellectual property are not infringed, we use a non-disclosure agreement (NDA) so that the linguists understand the importance of guarding and protecting client's information.
After team of linguists was selected they carefully studied the original text to make sure that they understood the document in the original language. If they did not have a full understanding of the terminology, they would conduct their own additional research as well as consult with the Project Manager for clarification. From there, the document translation started taking place line by line to maintain the context of the original source text.
After the documents were translated, our team went through the documents a second time to check for spelling errors or any confusing terminology. Each document was proofread by a second linguist who was equally qualified as the original translator.
Relying on computer software for proofreading can potentially lead to egregious errors and tons of false positives that results in wasted time. This waste of time can easily be eliminated with a second set of human eyes to make sure the translated document is production and print ready.
Adobe InDesign
To put the finishing touches on these documents, EPIC Translations used the Adobe Creative Suite / InDesign to create a target document whose format/layout matched the source documents. There is no reason a Polish speaking employee should have a manual that looks different than an Urdu speaking employee's manual. This allowed our client to maintain their corporate style and branding across different geographical locations around the world.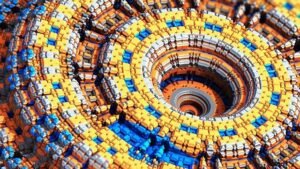 We understand that multinational companies work hard to create and sustain their global image. Ensuring that all employees in different regions and countries thoroughly understand the same material is an important part of that global operation.
Another competitive advantage that EPIC Translations can provide for your document translation needs is that we can localize the graphics so that callouts and text in images match the target audience's language. Too often, translation workflows ignore this crucial aspect of a complete document translation process.
The original document creator usually spends a good amount of time sourcing each image to best communicate their message; and we maintain that context in the translated version of the document.
Superb quality is our ultimate goal and we want our document translations to be successful from the get go for you. By using our system of checks and rechecks, we thoroughly translate the document right the first time around, saving our clients' time and money.
After the initial translation and proofreading phases, our clients have an opportunity to internally review the translated documents to ensure it meets their corporate cultural expectations.
Creating dozens of document translations for a multinational conglomerate is precisely where EPIC Translations shines. Due to our worldwide network of qualified and professional industry translators, we are able to take on large projects of a very specific and technical nature.
We take the guesswork out of document translations and can successfully service our clients' need for global documentations that are used to keep their operations flowing. By sourcing the linguistic professionals directly and ensuring quality with our time tested project workflow, we have enabled thousands of our clients' employees to understand their roles, tasks, and safety on the job.
Do you need to release your corporate documents to your global workforce? Feel free to contact us for a free price quote.