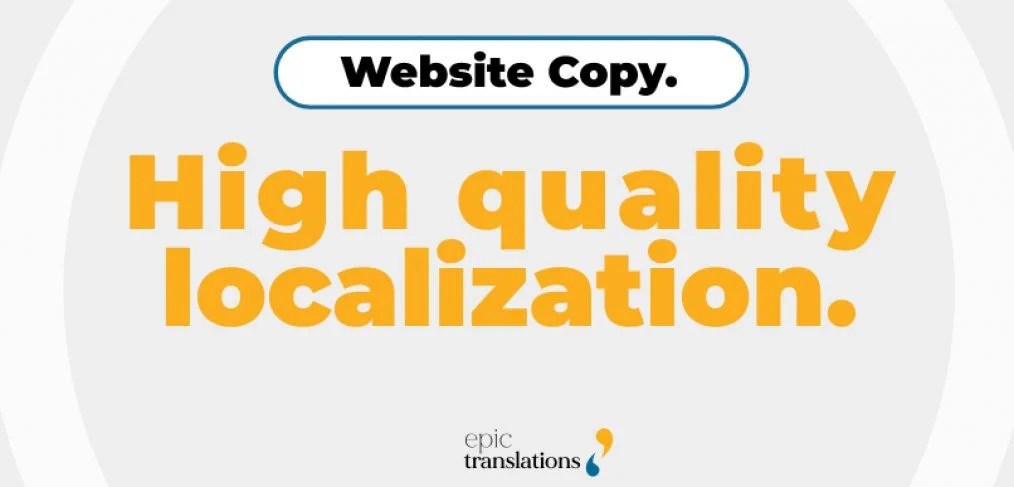 Read more
Website Localization for Your Company
EPIC Translations understands why global brands need website localization service to communicate with global customers, employees, and business partners in different languages.
So that your brand is not misunderstood in the countries you operate in.
Your ability to communicate in different languages is a market differentiator. Because it shows you understand and respect their culture, context and language preference.
EPIC Translations has nearly 20 years of experience in helping global brands communicate with global customers, employees, and business partners in their native language. In other words, we make sure your message is not lost in translation.
Our website localization services will give you a competitive edge.
So your customers, employees, and business partners will feel at home with your brand.
We provide following capabilities for our clients:
Support for 150 + languages
20,000 + human translators
Document translations
Website copy localization
Typesetting / DTP via Adobe InDesign
Multilingual video captioning
On-site / virtual interpretations
In short, our website localization services enable you to stay ahead of competitors and improve multilingual communications with your customers, employees and business partners.
Why is Website Localization Relevant for You?
Will you ever buy from a company that is trying to sell you products in Chinese? Or French? Or German? Or Spanish?
Market research shows customers are 60% more likely to buy from companies who translate their website and product manuals in many languages.
EPIC Translations has worked with global brands like Emerson and Snap-on Business Services to translate their website copy and product manuals into many languages.
We helped them reduce localization costs by creating a translation memory (TM) for their company and industry lingo.
And Emerson and Snap-on were able to resonate with their global audience as well as increase global sales and revenues.
Do you need to communicate with your global audience? You've reached the perfect place. We can localize your website copy and translate product manuals for 150+ languages. In a jiffy without compromising quality and budget with our 20,000+ human translators located throughout the world.
Start your journey with EPIC Translations today.