AUTHENTICITY IN COMMUNICATION IS PARAMOUNT IN ITALY
"Dov'è l'opera per favore?" may get you to the opera in Italy. But, if you want to reach customers for your products, your Italian proficiency will have to be much higher quality than a direct translation.
You could translate English to Italian using free machine translation tools out there. However, you will never capture the hearts and minds of an Italian audience with machine translated text. The Italian language is as colorful and nuanced as a Verdi opera.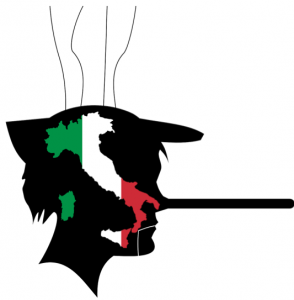 The native Italian translators at EPIC Translations conduct their own theatrical performance when they translate English to Italian for manufacturing, engineering, healthcare, retail services, and many other industries.
You may have developed the most cost-efficient manufacturing operation or engineered a brilliant product. But, if you fail to gain the trust of your business partners or clients, the deal is destined to fail.
THE ART & SCIENCE OF COMMUNICATING IN ITALIAN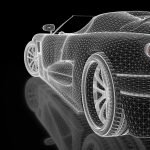 Italians are guided by the feelings and emotions of language, which are fundamental to building the relationships business in Italy is built on. But before you can get to the heart of an Italian, you need to use very formal language. After all, this  European culture tied to tradition from the very first "Dear." Instead of using the title "Mr.", for example, the title you use will depend on the occupation and education of your new business partner or client.
Informalities and rushed & unclear communication are considered rude; therefore, it is critically important to ensure that your Italian business communications are clear and concise.
Allora! From product marketing to technical engineering design, we will precisely capture your meaning.
BUILDING TRUST IN BUSINESS COMMUNICATIONS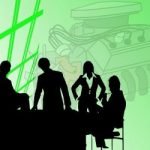 At EPIC Translations, we have full mastery of this mix of very formal and colloquial Italian communication styles that can only be developed with deep experience in business communications. In a loquacious business culture in which many words are used, we ensure that your communications engage and never offend.
When we translate English to Italian at EPIC Translations, we do more than directly translate words. We capture the essence of Italian business communication to help you develop the trust and confidence required to build productive relationships and grow your business in Italy.
Our work is always professional, accurate and delivered on time. We strive to maintain our reputation for providing high-quality services at reasonable prices that are trusted by our clients.
ITALIAN DOCUMENT TRANSLATION SERVICES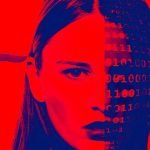 Our Italian linguistic team provides contextually accurate translation services for all of your global documents, such as:
Technical manuals

Instructional manuals

Marketing collateral

Contracts

Employee handbooks

Brochures

User manuals

Birth certificates

Marriage certificates

Licenses and permits

And more
Our clients who translate English to Italian documents with us know that our services are unparalleled. They also know that our ability to deliver the highest level of services is a hallmark feature you find only with EPIC Translations.
MORE LANGUAGES?
EPIC Translations is not only the best document translation service provider in the USA. We also offer professional language translators around internationally. These translators cover all the major language translation services including Chinese Translation Services, French Translation Services, Spanish Translation Services, Japanese Translation Services, and German Translation Services, as well as Multilingual Staffing services.
REACH OUT TO US TODAY
Reach out today for the peace of mind you deserve when it comes to your Italian document translation needs.
Here at EPIC Translations, our commitment is to provide the best service possible. We take great pride in the level of service we provide our clients.
Ready to start? Fill out the easy quote form or call us today at 734-786-8293 to request a quote.