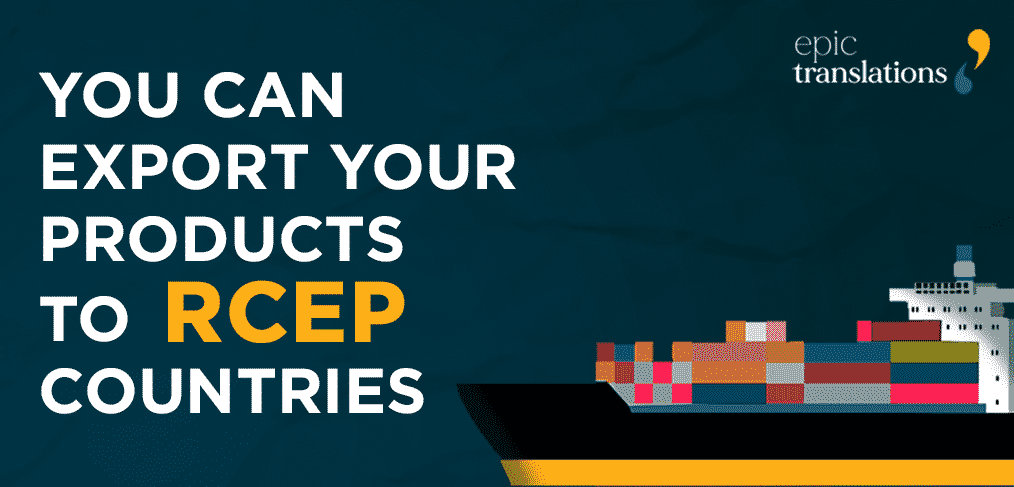 Read more
USA Can and Should Export to RCEP Countries
Fifteen nations in Southeast Asia announced the creation of a new free-trade pact, the Regional Comprehensive Economic Partnership (RCEP). The news caused a stir among business and trade experts in America. Based on our research, we believe that global brands who were already exporting to any of the 15 RCEP countries will not be affected in any significant manner. The new agreement includes some major players, including longtime American trading partners such as Australia, South Korea, and Japan.  The pact also includes emerging economic power China.  A full list of participating nations is below.
The new trade bloc will include around a third of the world's population and close to a third of global gross domestic product – its scope exceeds that of the US-Canada-Mexico free trade area and will rival the European Union for economic heft.
American companies will want to know how the RCEP will affect their ability to sell their goods and services in Southeast Asia.  The good news is that RCEP will not be a major obstacle to continuing trade in the region, and could actually make life easier for many global brands in the USA.
The treaty setting up the RCEP is pretty narrow.  RCEP only affects trade in goods.  Rules covering trade in services (such as banking, design, and engineering) are not changed.  Moreover, free-trade pact does not set up any regulatory barriers in labor law, product design, or the environment, nor does it erect any trade barriers with nations outside of the bloc.
RCEP is actually very helpful in one regard: it sets up a common "Rule of Origin".  The Rule of Origin should help companies with supply chains that cross national borders.  For instance, a company might ship parts from America to an assembly plant in South Korea for export to Thailand and the Philippines.  Thailand and the Philippines might have different rules to determine what the country of origin is: Thailand might say the finished product is South Korean, while the Philippine government might say the products are American – and that in turn would affect what tariffs apply.  With a common Rule of Origin, it will be easier to certify where the products originate – one Certificate of Origin will work in all countries – simplifying paperwork.
The Rule of Origin focuses on location, not ownership.  If you have a plant in any RCEP country the goods produced at that plant will likely be considered to have originate there, and get the benefit of lower tariffs.
Exporters of goods may face new competitors based in China, South Korea, or Japan, who will have tariffs lowered, but the opening of trade should boost economic growth throughout the region, creating more opportunities for all.
RCEP will create new opportunities for trade in Asia.  But to take full advantage you'll need documents translated and meetings interpreted, especially in Chinese and Japanese.  EPIC Translations has highly skilled and experienced translators, who can help you make the best possible impression with customers and partners.  RCEP is going to create new opportunities.  EPIC Translations can help in making sure your translated documents can successfully navigate a changing and growing region.
The Regional Comprehensive Economic Partnership consists of 15 nations.  This includes all ten members of the Association of Southeast Asian Nations (ASEAN) plus 5 others:
Brunei
Cambodia
Indonesia
Laos
Malaysia
Myanmar
Philippines
Singapore
Thailand
Vietnam
China
Japan
South Korea
Australia
New Zealand