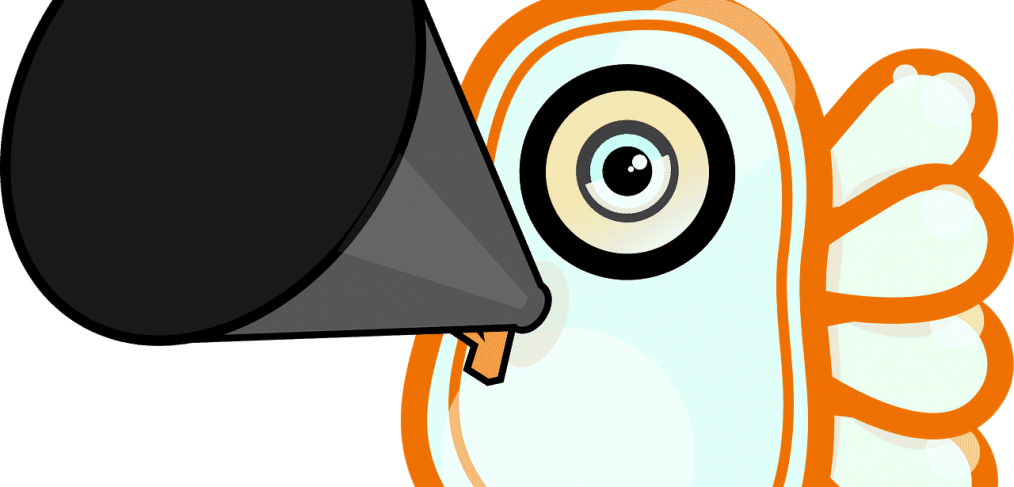 Read more
Novi Surgery Center Chooses EPIC Translations As Their Medical Interpretation Partner
Notice
: Undefined index: user_fields in
/home/epictranslations/public_html/wp-content/plugins/wp-multilang/includes/abstracts/abstract-wpm-object.php
on line
73
Notice
: Undefined index: user_fields in
/home/epictranslations/public_html/wp-content/plugins/wp-multilang/includes/abstracts/abstract-wpm-object.php
on line
73
Notice
: Undefined index: user_fields in
/home/epictranslations/public_html/wp-content/plugins/wp-multilang/includes/abstracts/abstract-wpm-object.php
on line
73
Notice
: Undefined index: user_fields in
/home/epictranslations/public_html/wp-content/plugins/wp-multilang/includes/abstracts/abstract-wpm-object.php
on line
73
Notice
: Undefined index: user_fields in
/home/epictranslations/public_html/wp-content/plugins/wp-multilang/includes/abstracts/abstract-wpm-object.php
on line
73
Notice
: Undefined index: user_fields in
/home/epictranslations/public_html/wp-content/plugins/wp-multilang/includes/abstracts/abstract-wpm-object.php
on line
73
Notice
: Undefined index: user_fields in
/home/epictranslations/public_html/wp-content/plugins/wp-multilang/includes/abstracts/abstract-wpm-object.php
on line
73
Notice
: Undefined index: user_fields in
/home/epictranslations/public_html/wp-content/plugins/wp-multilang/includes/abstracts/abstract-wpm-object.php
on line
73
Notice
: Undefined index: user_fields in
/home/epictranslations/public_html/wp-content/plugins/wp-multilang/includes/abstracts/abstract-wpm-object.php
on line
73
Notice
: Undefined index: user_fields in
/home/epictranslations/public_html/wp-content/plugins/wp-multilang/includes/abstracts/abstract-wpm-object.php
on line
73
Notice
: Undefined index: user_fields in
/home/epictranslations/public_html/wp-content/plugins/wp-multilang/includes/abstracts/abstract-wpm-object.php
on line
73
Notice
: Undefined index: user_fields in
/home/epictranslations/public_html/wp-content/plugins/wp-multilang/includes/abstracts/abstract-wpm-object.php
on line
73
Notice
: Undefined index: user_fields in
/home/epictranslations/public_html/wp-content/plugins/wp-multilang/includes/abstracts/abstract-wpm-object.php
on line
73
Notice
: Undefined index: user_fields in
/home/epictranslations/public_html/wp-content/plugins/wp-multilang/includes/abstracts/abstract-wpm-object.php
on line
73
Notice
: Undefined index: user_fields in
/home/epictranslations/public_html/wp-content/plugins/wp-multilang/includes/abstracts/abstract-wpm-object.php
on line
73
Notice
: Undefined index: user_fields in
/home/epictranslations/public_html/wp-content/plugins/wp-multilang/includes/abstracts/abstract-wpm-object.php
on line
73
Notice
: Undefined index: user_fields in
/home/epictranslations/public_html/wp-content/plugins/wp-multilang/includes/abstracts/abstract-wpm-object.php
on line
73
Notice
: Undefined index: user_fields in
/home/epictranslations/public_html/wp-content/plugins/wp-multilang/includes/abstracts/abstract-wpm-object.php
on line
73
Notice
: Undefined index: user_fields in
/home/epictranslations/public_html/wp-content/plugins/wp-multilang/includes/abstracts/abstract-wpm-object.php
on line
73
Notice
: Undefined index: user_fields in
/home/epictranslations/public_html/wp-content/plugins/wp-multilang/includes/abstracts/abstract-wpm-object.php
on line
73
Notice
: Undefined index: user_fields in
/home/epictranslations/public_html/wp-content/plugins/wp-multilang/includes/abstracts/abstract-wpm-object.php
on line
73
Notice
: Undefined index: user_fields in
/home/epictranslations/public_html/wp-content/plugins/wp-multilang/includes/abstracts/abstract-wpm-object.php
on line
73
Notice
: Undefined index: user_fields in
/home/epictranslations/public_html/wp-content/plugins/wp-multilang/includes/abstracts/abstract-wpm-object.php
on line
73
Notice
: Undefined index: user_fields in
/home/epictranslations/public_html/wp-content/plugins/wp-multilang/includes/abstracts/abstract-wpm-object.php
on line
73
Notice
: Undefined index: user_fields in
/home/epictranslations/public_html/wp-content/plugins/wp-multilang/includes/abstracts/abstract-wpm-object.php
on line
73
EPIC Translations is honored to announce that Novi Surgery Center has selected EPIC Translations for their over-the-phone medical interpretation needs for multiple languages.
Novi Surgery Center is a full-service, accredited, outpatient surgical facility—one of the leading centers in its field. Their programs have been designed to provide their patients with the absolute best in high-quality medical care and personalized attention, so it comes as no surprise that they have chosen EPIC Translation for the critical role of over-the-phone interpretations for their multilingual patients. "I was very impressed in the responsiveness of EPIC Translations from my first contact with them," said Lori McLaughlin, RN, Clinical Director at Novi Surgery Center.
We live in a global community, and communication with one another is key, no matter what languages we use. This is true in all facets of life, but it is especially critical when it comes to healthcare. "Working with EPIC Translations was a breeze.  The interpreter, Katya, set up the three way call with me and the patient.  She then stayed on the line after the patient interpretation was complete and asked if I had any questions and if there was a need for any other assistance with the translation service," said Lori Volmer, RN, Presurgical Testing.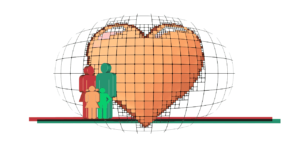 Medical Interpretation is Critical for Quality Healthcare
Facing decisions regarding medical care, whether for oneself or for a loved one, is already a tense time. These decisions carry a great deal of weight, and often require one to make decisions based on new information that can be difficult to absorb in the best of circumstances.
Doctors and other health care professionals, of course, do their best to make sure that you have the information you need to make an informed choice when it comes to your healthcare decisions—but what happens when there's a language barrier?
While employing staff who provide medical interpretation is one option, it can only go so far—it is impossible to accommodate every language that might be needed in a healthcare setting. Moreover, not all healthcare workers are trained to be medical interpreters. And even if a facility could employ a polyglot, how could they always be available when needed? And what if multiple patients need medical interpreting service at the same time?
It isn't possible—but what is possible is finding a trusted, world-class local translation services company that can provide medical interpretation and human translation services with the same expertise, care, and thoughtfulness that healthcare professionals use when keeping their patients informed.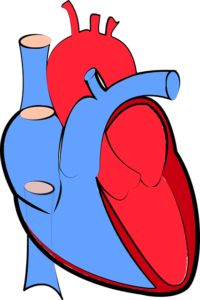 EPIC Translations—The Right Choice for Over-the-Phone Medical Interpretation Service
EPIC Translations is known by our clients, all over the globe, for our attention to detail, our unrelenting pursuit of quality, and our unimpeachable reputation.
That's why so many of our clients are in fields that require precision and dedication—like healthcare. Whether you are working to make a multi-million dollar merger happen with a foreign company, require technical translators capable of communicating cutting edge technological concepts, or an interpreter who can flawlessly translate complex medical information to patients in their own language, EPIC Translations is the optimum choice.
Fast Translation Services
When it comes to translating documents such as healthcare policies, product manuals, user instruction sheets, legal contracts, website copy, software, and marketing collateral into multiple languages, EPIC Translations is one of the best in the world in terms of speed, operations infrastructure, and quality translation service.

And you can see this by looking at our current and past clients—like Novi Surgery Center, RotoMetrics, Snap-on Business Solutions, Guardian Industries, and Crown Biosciences. We depend on our reputation to earn the trust of our clientele; let us show your organization just how well deserved it is.


Notice: Undefined index: user_fields in /home/epictranslations/public_html/wp-content/plugins/wp-multilang/includes/abstracts/abstract-wpm-object.php on line 73

Notice: Undefined index: user_fields in /home/epictranslations/public_html/wp-content/plugins/wp-multilang/includes/abstracts/abstract-wpm-object.php on line 73

Notice: Undefined index: user_fields in /home/epictranslations/public_html/wp-content/plugins/wp-multilang/includes/abstracts/abstract-wpm-object.php on line 73

Notice: Undefined index: user_fields in /home/epictranslations/public_html/wp-content/plugins/wp-multilang/includes/abstracts/abstract-wpm-object.php on line 73