EPIC Translations, a provider of document translation services in 150 languages, announced strong sales and client growth for 2018.
EPIC Translations sales for the full year of 2018 increased 35 percent over 2017. Worldwide growth was strong for translation, website localization and interpreting services. By region, 75 percent of increased sales were generated from global brands headquartered in the USA with the rest of the increase coming from Europe. Europe posted strong language services revenues, despite a broader business slowdown, with particularly strong activity in the developing Eastern European states and France.
Spanish language translations continue to be one of our fastest growing markets, as demand grows for English to Spanish as well as Spanish to English translations in Latin and South America, as well as the United States.
EPIC Translations added 15 to 20 new major clients in 2018. By industry, demand has been highest in the Manufacturing and Engineering industries.  EPIC Translations added several new financial and marketing services clients in France and Germany. In the shadow of Brexit, growing demand for language translation is forecasted as the financial services sector expands. Additionally, EPIC Translations added more than 25 new qualified translators to its European Pharmaceutical and Biotechnology sector team to meet growing demand in these sectors. The company welcomed new translators to its industry specific teams worldwide, which cater to increased client demands in artificial intelligence, semiconductors, materials science, and many other manufacturing/engineering sectors.
"Our third year of double digit sales growth resulted from our continued execution of our marketing plan focused on adding new clients to increase our market share," said Mostansar Virk, EPIC Translations CEO. "We continue to hire only local market and industry experts to maintain our high translation standards. Additionally, we have started developing our own artificial intelligence (AI) driven tool to better ensure consistency in terminology, style, and tone for some of our repeat client projects."
"EPIC's remarkable organic growth emanates from word-of-mouth referrals backed by our focused marketing efforts. Our newly signed five-year contract with the Ann Arbor Transportation Authority is one of many such examples of businesses and governments placing their trust in EPIC Translations," notes Virk.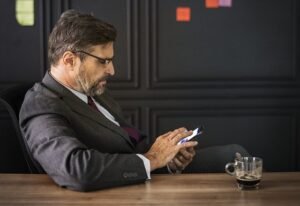 EPIC Translations is the most reliable and trusted professional document translation services company in the USA. At the interface of human translation experts and advanced translation management technology, EPIC has been providing global brands with fast, high quality document translation services for nearly a decade. From our offices in Detroit, Chicago and Mexico, our clients rely on us for technical document translations, legal contracts, website localization, desktop publishing (DTP), interpretations, and software localization to increase global market share and stay ahead of competitors.
EPIC has built a loyal clientele by maintaining a strong work ethic that demands integrity, dignity and most of all efficiency. These outstanding qualities have made EPIC a highly trusted and preferred document translation services company by global brands.