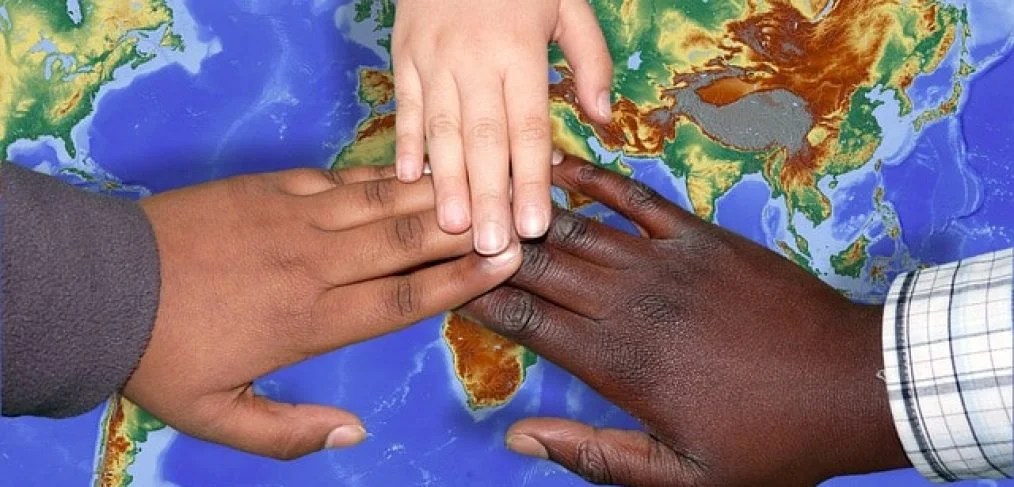 Read more
Building Communities with Document Translation Services!
EPIC Translations provides turnkey solutions for document translation services, and some of the largest brands in the world have come to rely on our services.
Our global network of experienced human translators currently exceeds 20,000, with a range of abilities that includes document translation, website localization, desktop publishing and software localization expertise. EPIC Translations' services are designed to satisfy the needs of organizations that require contextually accurate document translation services, allowing them to maintain a competitive edge in a global marketplace.
Located in Detroit and Chicago, EPIC Translations translates a variety of documents into a vast array of languages that include — but not limited to — Spanish, French, Portuguese, Italian, Russian, German, Chinese, Japanese, Arabic, Hindi and Dutch. We exist to provide accurate document translation services to further the business goals of our global clients. But sometimes, clients seek out our services for more philanthropic reasons.
One such client is Wayne Metro Community Action Agency (Wayne Metro), a large and well known nonprofit dedicated to providing essential services, diversified programming and community resources to low- and moderate-income households in Wayne County, Michigan, home to the city of Detroit.
Wayne Metro has seen its budget grow from $100,000 to more than $30 million over the course of four decades. With more than 300 employees on hand, they currently oversee the operation of more than 50 community programs. And because so many of the people they serve and interact with have a native language other than English, it is important that they have materials their community members can read and understand.
Michelle Parnin, Wayne Metro's graphic designer, was recently kind enough to speak to us about her experience working with EPIC Translations. Her multifaceted job finds her creating and updating all agency collateral (i.e. flyers, brochures, website banners, annual reports and more), as well crafting videos, assisting in event coordination and overseeing Wayne Metro's departmental task delegation system. Michelle notes, "Working with EPIC Translations has been very helpful to our agency as a whole, because we are able to better communicate with the diverse community that we are serving."
Prior to bringing EPIC Translations into the fold, Wayne Metro sometimes relied on multilingual employees to assist with translation needs, but often found themselves using Google Translate when attempting to reach out to non-English-speaking community members. "This limited our abilities greatly and didn't allow us to serve a great portion of the people that so desperately needed our services." Their correspondence with the local community simply wasn't doing the job, and a better way to translate their materials was needed.
"Our agency does business with EPIC Translations because of the ease of communication, great customer service, and quality of product," says Michelle. "EPIC Translations has always been able to provide document translation services quickly and efficiently to ensure we meet our deadlines and are able to carry on with the project." This is praise we were more than happy to hear. According to Mostansar Virk of EPIC Translations, "We understand that our deadlines are our clients' deadlines, so we work hard to ensure timely and on-budget delivery of turnkey solutions for professionally translated documents."
Michelle is also quite happy to recommend our services to her colleagues or anyone else who needs document translation services. "We would be very willing to recommend EPIC Translations to anyone looking for a translation service. The turnaround on projects is quick, communication is efficient, and the finished product is accurate and thorough. Plus, the prices are very reasonable and they provide a multitude of options at different price points for different time frames." She continues, "We have never had an issue with EPIC Translations, and we are very grateful for all the support they have provided us over time."
And as Wayne Metro continues to grow, and as its roster of programs expands to include more essential services, so too is their expected reliance on EPIC Translations' services. More and more of their community members have come to rely on them, and they need information in the correct language to get the most out of what Wayne Metro has to offer. "I would predict that our translation needs will continue to increase as the agency grows," says Michelle.
With our continued success at Wayne Metro, EPIC Translations has provided turnkey document translation solutions for one of the most innovative Community Action Agencies in the entire country — and we've made it possible for all Wayne County community members to understand the services available to them. EPIC's highly dependable team of human translators has helped it become a leader in document translation services for a wide range of industries, including manufacturing, construction, legal, engineering, software, pharmaceuticals — and now nonprofits. We are ready to use our expertise to help your company or organization create and/or publish professionally translated documents for your business needs — be they global or community based.