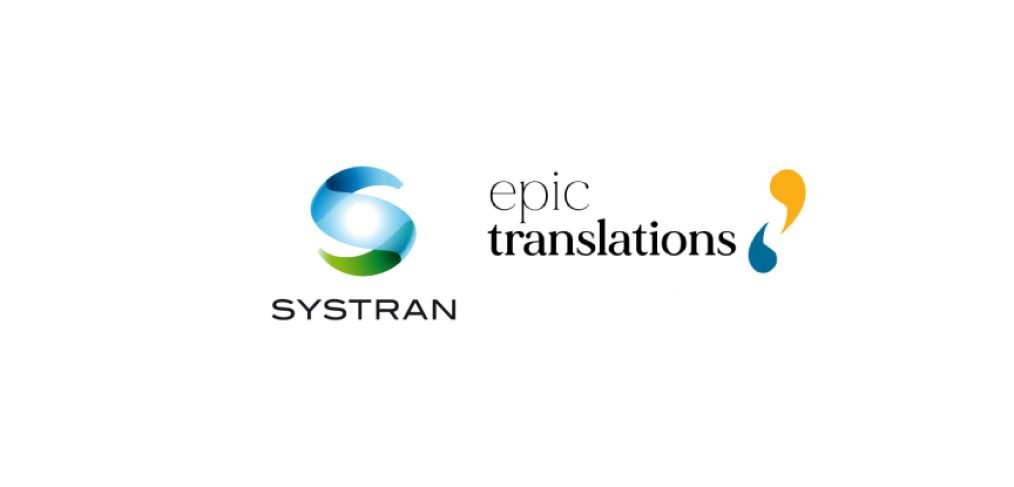 Read more
AI Translation Services – SYSTRAN + EPIC Partnership
AI Translation Services to Nourish the Global Economy Reach Its Potential
EPIC Translations is proud to announce a new partnership with SYSTRAN, a pioneer and leader in AI-based translation technology revolutionizing how global brands communicate. This AI-based translation technology is already trusted by governments and corporations worldwide. EPIC Translations joins SYSTRAN as a Certified Partner and Value-Added Partner, and leaning on its experience in supporting global brands for any document translation need, EPIC Translations will provide expert assistance in customizing and implementing SYSTRAN'S neural machine translation (NMT) AI-based technology on behalf of organizations worldwide.
For our valued clients, this partnership will provide benefits such as:
Ability to save 35% on machine translation projects;
Efficiency of AI based machine translation technology;
Continued access to experienced, expert human linguists available in real time.
SYSTRAN is well-known in the industry for innovative breakthroughs and solutions. Since their first translation experiments back in the 1960s, SYSTRAN's technologists have been honing the company's machine expertise. Notably, SYSTRAN assisted the US Air Force during the Cold War, providing critical and speedy translation support of intercepted Russian communications. While machine translations were raw in those days, the U.S. Department of Defense relied on SYSTRAN to provide them with translated content that accurately reflected both the subject matter and main objectives of Soviet transmissions.
As computers became more powerful, SYSTRAN adapted and developed its machine translation technology, and today, it employs the most sophisticated rule-based-hybrid system in the world. It was the first provider of translations through internet portals and websites, and the first to provide translation software for hand-held devices. SYSTRAN'S programming provides expertise in 55 languages, including Spanish, Chinese, French, Japanese, German, Arabic, and Italian. And, in addition to its international company headquarters in Paris and San Diego, the company's international reach spans global offices in Tokyo and South Korea.
"For EPIC Translations' valued clients, SYSTRAN's partnership will provide the hyper-efficient benefit of machine translation technology, while also supporting the efforts of experienced, expert human linguists, in real time," said J. Obakhan, Director of Strategic Partnerships at SYSTRAN.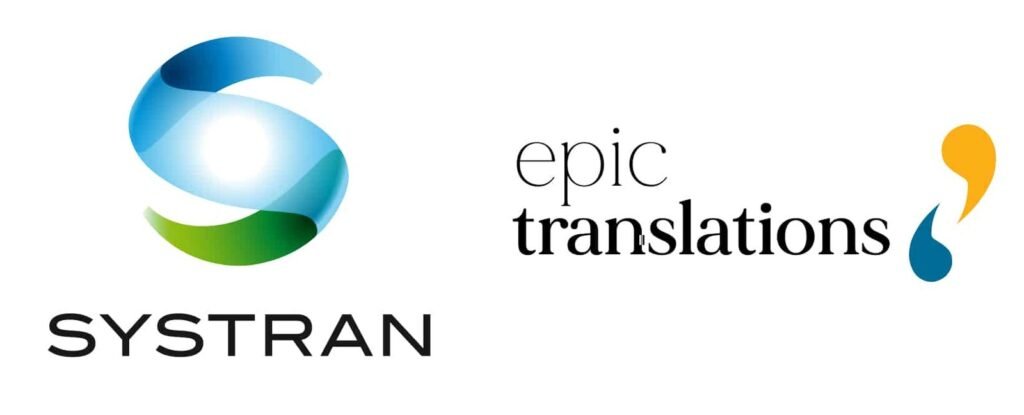 Using both human translators as well as machine translation tools, EPIC Translations is a leading provider of document translations, virtual and remote interpretations, website localization services, and now AI + Human translation solutions. Founded in 2005, EPIC Translations has established itself as a ultra-reliable partner that provides accurate and culturally sensitive translations quickly, facilitating global commerce and communications between employees, suppliers, investors, and customers. Fully compliant with ISO 9001 standards, EPIC Translations' 20,000+ linguists can work in 180 languages and include experts across the automobile industry, industrial manufacturing, information technology, law, medicine, and many other fields. Already, our clients include global business titans like Emerson, Guardian Industries, and BrandSafway along with many non-profit and intergovernmental agencies.
"We recently field tested our AI + Human translation solution with one of the leading manufacturers of industrial production and protection systems for fire hazards. We were very pleased with not just the high level of translation quality but also being able to save our client 35% compared to a normal translation workflow," said Mostansar Virk, Founder & CEO of EPIC Translations.
As a SYSTRAN partner, EPIC Translations will provide its clients with customized machine translation and AI + Human translation solutions, helping clients select and plan translation solutions leading to greater market share. Whether in the cloud or behind a firewall, in French or in Japanese, our team of engineers and project managers will ensure your translation software has the specialized vocabulary to make clear, reliable, and multidirectional translations for any global marketplace.
Importantly, this partnership will open doors for firms that want to expand their operations and capture overseas markets using AI + Human translation solutions. You can count on EPIC Translations to make sure your message is heard and understood around the globe, no matter what language your stakeholders speak.
READY TO DIVE IN?
Whether you've got a product catalog, engineering manual, or legal contract, EPIC Translations is here to support your translation needs.
Need a quote? Ready for an upgrade? Contact us using the form below and we'll be in touch shortly. Or, give us a call at +1 (734) 786-8293.