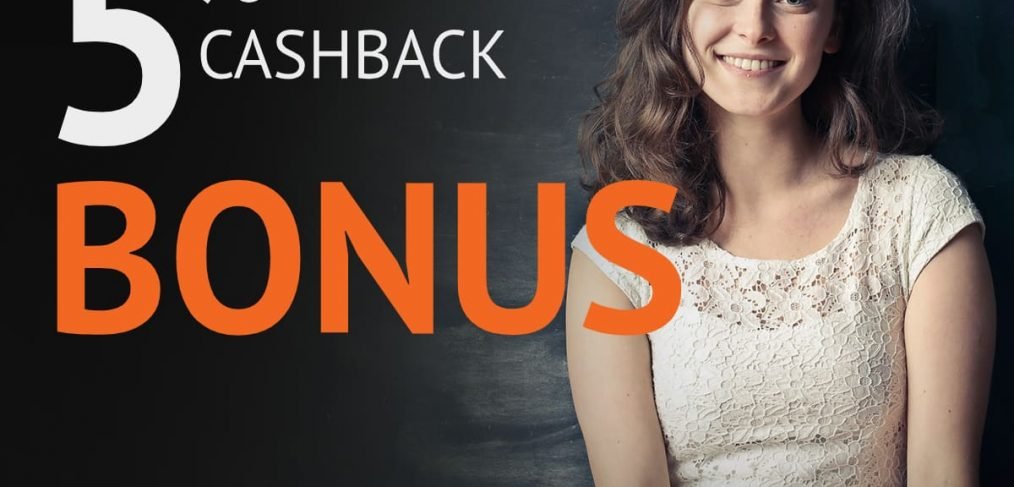 Read more
5% Cashback Bonus for Technical Document Translation Service
Read below to see how you can receive a 5% cash back bonus on your technical document translation service from EPIC Translations. This is valid until September 18, 2020 for all new and existing clients.
Since 2005, EPIC Translations has been an unparalleled leader in technical document translation service for respected brands and organizations around the world for a variety of languages. Our reputation as a customer focused company isn't based solely upon our ability to provide you with the best document translation services for your global stakeholders—it's also built upon our commitment to our clients.
And in keeping with that commitment, we do our best to keep costs down for our clients. That's why we're launching a new 5% cashback bonus for new and existing clients. Unlike other document translation services companies who only reward new clients and leads, here at EPIC Translations, we know it's important to give back to our loyal returning customers as well. That's why we're applying this discount across the board for new & existing clients for a limited time!
"This was our first time working with a translation company & EPIC Translations really came through for Lightning Master's needs.  The documents that needed to be translated were very industrial with content written by engineers.  EPIC Translations made this task easier than expected.  They were dedicated to making sure we were satisfied and quality was of the utmost importance.  When needed again, LMC will be sure to contact EPIC Translations for their expertise."
Marketing Manager – Lightning Master Corp.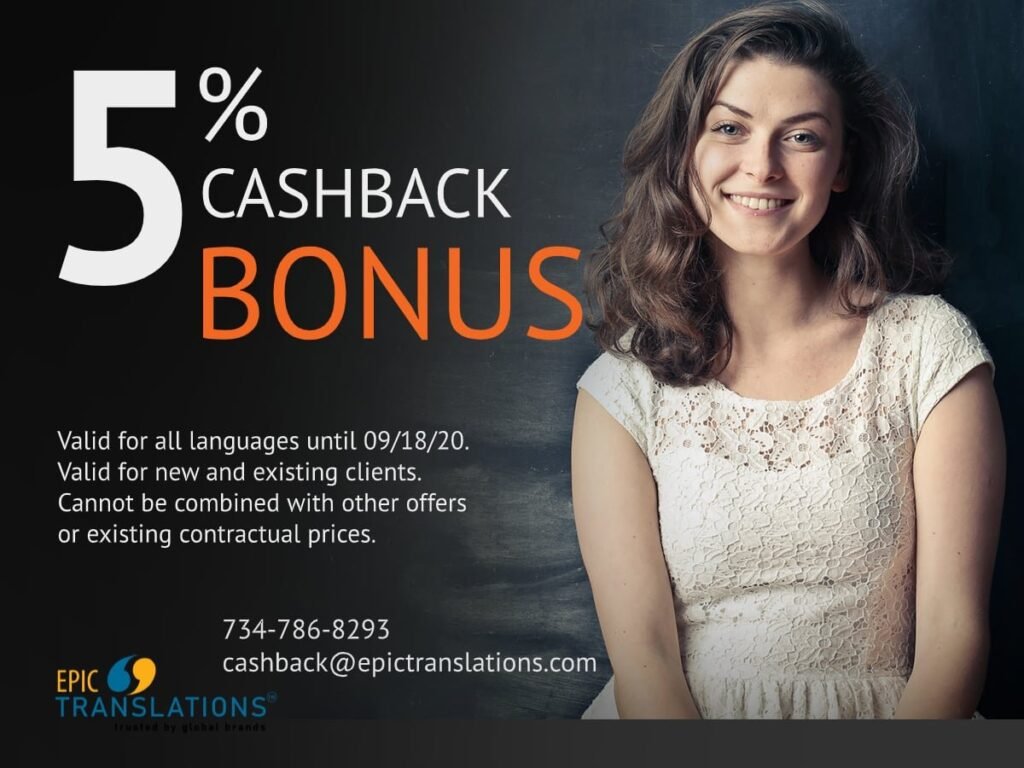 What Can EPIC Translations Do For My Technical Document Translation Service Needs?
The ever-shifting global marketplace has made it more important than ever for global brands and organizations to be able to reach their stakeholders in a variety of different languages such as French, Spanish, Arabic, German, Chinese, Korean, and Japanese.
When you think of "translation," you might initially think that the goal is just to translate words  from one language into another language—but the truth is, translation isn't just about running a document through a word-switching app or manually translating word-for-word. Even machine translations that can compensate for grammar don't take into account the specific jargon of your company or industry, and they're even less able to compensate for regional and cultural differences in expression.
EPIC Translations uses hand-picked translation teams of human translators, and reviewers who are well versed in your industry for each and every one of our clients' projects.
That means that you're not just getting a word for word translation—you'll be receiving a culturally and contextually accurate translation of your technical documents that captures the spirit of your message, not just its words.
Remember: Language is about communication and engagement. Whether you're having a website localized, marketing materials made appropriate for a different-language audience, or need a technical document translated, contextual accuracy is paramount.
While the translation industry has grown in response to the need for more translation as brands have increased global engagement, many of our competitors simply don't acknowledge this. EPIC Translations does, and we also understand how important customer service and taking care of our clients is.
We're always looking for new ways to better our relationships with our customers, and our new 5% cashback bonus is part of that!
Contact EPIC Translations Today for Your Technical Document Translation Service Needs
Does your company or organization require technical document translation service? With our limited time 5% cashback bonus opportunity, it's a better time than ever to contact EPIC Translations. We'll take the time to consult with you in-depth to learn about your needs and goals, and we have over 20,000 human translators in an astonishing variety of languages located throughout the world to help you at a moment's notice. And you'll be able to monitor your project in real time.
We'll work together to figure out the best path to success for your technical document translation needs, and we'll custom-build a team of language and industry specific translators to make it a reality, fast. No matter what languages you need, or what industry you're in, EPIC Translation is ready to help.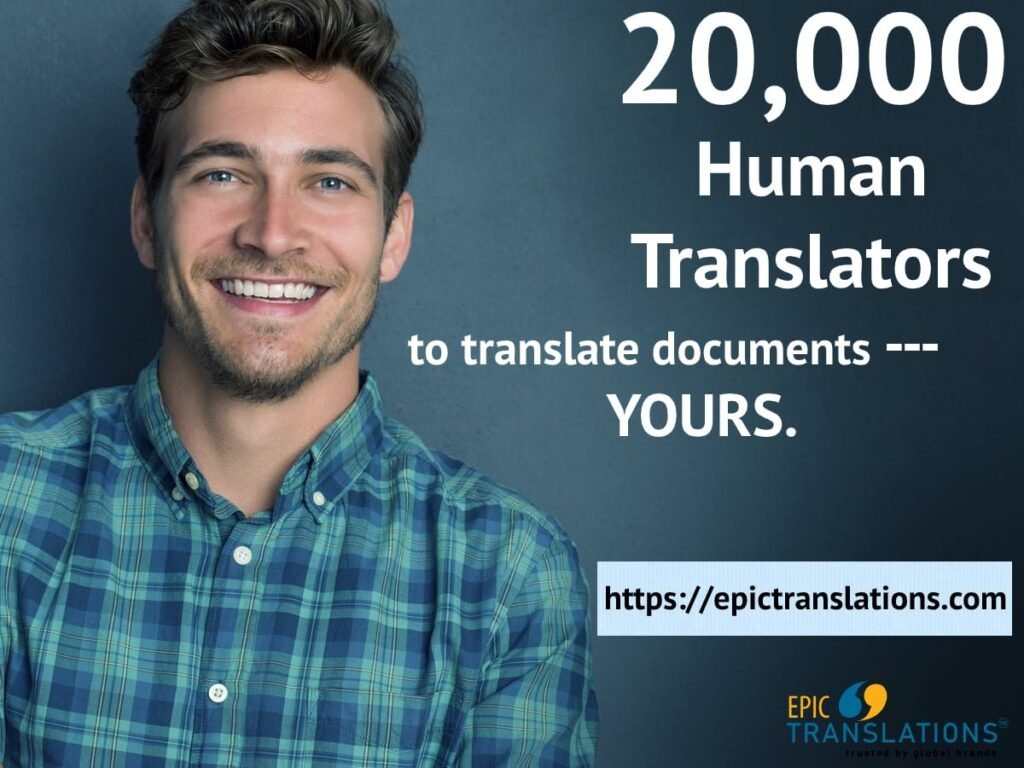 How Does 5% Cashback Bonus work?
We've made it very simple to request cashback bonus.
Submit a new project either via our website or via email – cashback@epictranslations.com
Once the project has been completed we will invoice you
Once the invoice has been paid in full you will receive a URL where you could redeem your 5% Cashback Bonus
That's it! We look forward to hearing from you.