At Epic Translations we provide the highest quality 
Professional German translation services
 for your global business. Our certified and experienced linguists provide exceptional translation services to translate German to English documents on time, every time.
With Germany being one of the most important economies in the world, it is reasonable to understand why professional German document translation needs are critical for your global business.
Here at EPIC Translations, we have a team of expert linguists who have years of experience in translating for the German and American markets. Our team of linguistic experts can translate German to English documents and English to German flawlessly.
If you have been looking for German-English document translation services, then we are excited to inform you about our world-class services.
Our German to English linguists are native English speakers with years of history living in Germany so they understand both parts of the world. Same is true for our English to German linguists. They're native German with years of living in the USA and understand both parts of the world.
TRANSLATE FROM ENGLISH TO GERMAN OR VICE VERSA
For companies that seek to enter the German market, there is a need for a German document translation service. It is a necessity if you want your brand to be taken seriously.
More than 185 million people speak the German language worldwide. Also, Germany is a country that continues to see economic growth. Because of its advanced economic growth, the need for qualified and experienced linguists has never been greater.
However, it can be very challenging to know which Professional German translation services company will offer the quality of service. You need to shape long-lasting relationships with your employees, suppliers, partners, and customers in Germany.
To better assist you in your decision-making process we have taken the liberty to outline just some of the services we offer our clients.
OUR GERMAN LANGUAGE TRANSLATION SERVICES INCLUDE:
Document Translations (technical, legal, financial, and medical)
Typesetting and Graphics
Simultaneous Interpretations
Consecutive Interpretations
Transcriptions
Multicultural marketing translations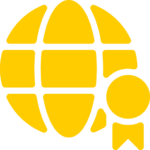 We understand the many needs our clients may have while operating in Germany, and the challenges they will face when documents are not translated correctly. That is why we have a rigorous quality control process to guarantee that your translated documents can be released into the marketplace with pride and dignity.
You can rest assured that when our team translates your documents for the German market, they will enhance the reputation of your company's brand.
Our work is always professional, accurate and delivered on time. We strive to maintain our reputation for providing a high-quality service at reasonable prices that are trusted by our clients.
TRANSLATE GERMAN to ENGLISH DOCUMENTS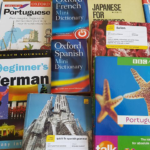 We have taken the liberty to mention a few facts about the German language, which we hope will be beneficial for you.They are:
More than 185 million people speak The German language worldwide
All of the nouns are capitalized
The German language has lengthy compounds
They express deference in two ways. Formal 'Sie' and Informal 'du'
The 'Sie' is for 2nd person plural. The 'du' is for 2nd person singular
Our linguistic team has years of experience and will be able to translate documents for your global operations effortlessly.
GERMAN TECHNICAL TRANSLATIONS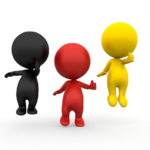 In today's technological global landscape, businesses have started to change the way they interact with their employees, suppliers, business partners, and customers.
More importantly, it is now easier than ever to use free machine translation tools to translate German to English or English to German documents. So why should you hire a professional document translation services company? We believe you already know the answer. You want your documents to be contextually correct that enhance your company's global brand. Translating is more than just converting words. It is making sure the translation speaks to your audience in a way that enhances your standing in the global marketplace.
Whether your documents are technical manuals, website copy, software content, legal, instructional manuals, or financial statements, rest assured that EPIC Translations is more than able to make sure the translations speak your company's style and tone.
The primary reason to translate German to English documents for the German market has become so popular is due in part to the number of companies that look to enter into the very lucrative German marketplace.
Commercial businesses have flourished in Germany for years, and the need to flawlessly translate for the German market is essential if you want to charge your global market share.
German businesses such as Volkswagen, Mercedes Benz, Audi, and Adidas have received worldwide commercial influence mostly because of their ability to connect with their target audience, whether in the USA or Canada. Therefore, your documents must not only sound native, they should also emotionally and psychologically connect on a personal level. This cannot be done if you don't take translations seriously.
These brands have become household names, and the influence that they have garnered around the world is a testament to how Germany has become one of the most economic powerhouses of the modern era.
GERMAN AUTOMOTIVE TRANSLATION SERVICES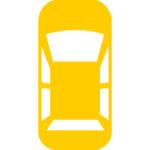 EPIC Translations has been servicing most of the German and American automotive suppliers for quite a few years and we are proud to say that their global market share has continued to increase over the years. We can't take all of the credit, of course. But our ability to translate German to English and English to German connect content with emotion has been critical for our clients.
Our German linguistic team will make the translating process straightforward when dealing with car manufacturers.
Our expertise ranges from highly technical documents to website copy needed to sustain a global operation regardless if you're headquartered in Germany or the USA.
TRANSLATE GERMAN TO ENGLISH DOCUMENTS (Legal and Litigation)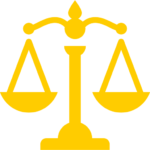 Translating legal documents can be a very nerve-racking experience. The laws in countries are not the same, and as a result, failure to understand what is being signed or what is involved in a legal document can be the cause of many future problems.
If you are in need of translating legal documents from German to English or English to German, our linguistic team will be able to guarantee the best quality, no matter how minuscule it might seem.
We offer a range of legal and litigation services including German document management, German electronic data discovery. Furthermore, deposition services, virtual data rooms, on-site document identification, and transcription services. Our qualified German linguists have experience working with all types of legal documents. Starting from patent applications, merger and acquisition agreements, trademarks and copyrights contracts.  Wills and trusts, employment and other business documents, leases, and much more. We encourage clients to contact us to discuss project requirements.
GERMAN FINANCIAL TRANSLATION SERVICES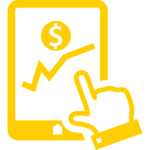 Because Germany is one of the economic powers of the world, many global brands seek to dip their feet into this significant marketplace.
To help you have a better grasp of our abilities, this is what our financial translation services team does on a regular basis:
Equity research reports
Banking documents
Loan documents
Journal statements
Brokerage statements
Investment documents
Financial projections
Our financial services clients receive the highest-quality German translation and business translation services. We have expert German financial linguists and project managers that have prior training. They have huge experience in the German financial services market.
GERMAN ADVERTISING TRANSLATION SERVICES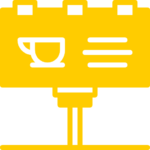 Marketing is very much an essential element in the area of advertising. It can be somewhat challenging to advertise in different countries given that cultures are very different.
We have carefully selected our team of Multicultural Marketing Strategists to assist you in your advertising campaign.
Our translate German to English documents services have been trusted and recommended by a number of large-scale advertising, marketing, and PR firms. We strive to maintain our reputation for providing the best German translation and related business services. We offer the most qualified linguists on our team for German translation projects for advertising. Our agency offers a wide variety of solutions to meet our customer's specific needs.  Our services include German multicultural marketing, brand consulting, document translation. Furthermore, typesetting and graphics, interpretation, German website localization, and more.
We are confident that our Marketing team will be able to translate your message or idea correctly. We will get your idea across to another culture flawlessly.
REACH OUT TO US TODAY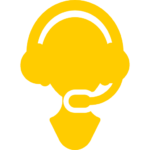 If you are looking for professional to translate German to English documents or English to German document translation service that can provide fast, accurate, cost-effective, professional and reliable service, then look no further.
Here at EPIC Translations, we are very proud of the level of service we provide our clients. We are elated at the level of satisfaction that all of our clients have received from our services.
We believe in providing the absolute Professional German translation services, which is why our company has a rigorous quality control process. Our translation service for the German market will be a great asset to you in your business endeavors.
Reach out to us today and speak with one of our representatives who can answer any questions you may have.
We look forward to hearing from you and more importantly forming a long-lasting relationship with you.
Ready to get started? Fill out the easy quote form or call us at 734-786-8293 to request a price quote.